Webpages and APPs for Parents
Cloud School

Fortismere School uses Cloud School as its school Management Information System. This allows us to Manage all of our core functions from one flexible MIS without the need for numerous, expensive add-on modules. Attendance, behaviour, census, communications, cover, exams and much more.
Fortismere Contact Logins
In order to login to the Contact page you will need to go to www.progresso.net and log in using the details emailed from FSNoReply@fortismere.org.uk
Please use a desktop or a laptop to login into the above web address. For the Cloud School App, see information below.
Contacts [parents or carers] can access up to date information on their child regarding Roll Call, Lesson by Lesson Attendance, Student Timetables, Assessment information and documents such as the Assessment Policy and School Reports.
Cloud School Parent App
The Cloud School Parent app is designed to improve the parental engagement between Parents and Schools. The application enables you to access your child's performance in real time and includes Timetables, Attendance, Behaviour and also Documents / Reports.
In order to gain access to the app you will need to go to the app store and download the Cloud School Parent App for free. Once you have downloaded the app, you can log in with the same details you use to log in to the webpage.
The app presents the information in a much more clear manner than the mobile version of the website and provides you with easy to access real-time data.
Either use the Cloud School Parent App on a mobile device or visit www.progresso.net from a desktop or laptop,
If you have forgotten your Cloud School password then please go to the webpage [www.progresso.net] and click forgotten password. If you are yet to log in to your account then an email has been sent from FSNoReply@fortismere.org.uk with the instructions to set up your account. This was sent at 12.56 on Friday 6th November.
For support and guidance on how to use the Cloud School Parent App click here
For guidance on how to access Behaviour Information on Cloud School click here
The Cloud School Student Login and App will be created soon
---
Parent Mail and Parent Pay

ParentMail is a service for schools to help communicate with and collect payments from parents. Registering with or logging into ParentMail is usually straight-forward and we recommend parents download the free ParentMail App onto their smart phones. Doing this means you won't need to search through busy inboxes for schools messages or have to remember login details. When your child joins our school you will receive an email with the information about how to create your account and log in.
ParentMail allows parents to receive communications from the school and is our means of collecting payments for school dinners, trips and many other things.
Follow the link below to access the parentmail Support pages: https://www.parentmail.co.uk/support/parent-support/
---
School Cloud Parents' Evening Booking

As of November 2020, we have moved to School Cloud Systems for Parents Evening Bookings and on the night video conferencing.
To log in to our School Cloud page click here
A number of support videos are available via the website to assist you in preparing for your child's Parents Evening.
https://support.parentseveningsystem.co.uk
---
Kudos Careers [Cascaid]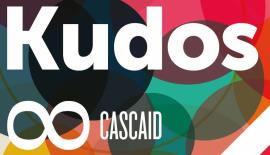 Kudos is the leading career development service helping students to explore, develop and maximise their potential.
All students have been provided with a login for the site which they can access from any computer with internet access. The login details are the same as the login details for using a school computer.
There are four main routes through Kudos which are divided into four starting points.
These are:
Take the test to find your perfect career
Explore subjects
Explore work areas
Explore careers
We encourage students to be proactive with Kudos and complete the tests at home and spend time exploring their options.
---