Vertical Tutoring & Colleges
Vertical Tutoring
We introduced Vertical Tutoring (VT) to Fortismere in September 2012. It contributes to our school vision of creating a dynamic learning environment. A VT group has about 22 students.
VT:
Enhances human relationships
Enhances creative use of data and information
Enhances personal curriculum
Enhances teaching and learning
Enhances care
Enhances leadership
Enhances student voice
Enhances academic tutorial
Enhances communication
Enhances extra-curricular activities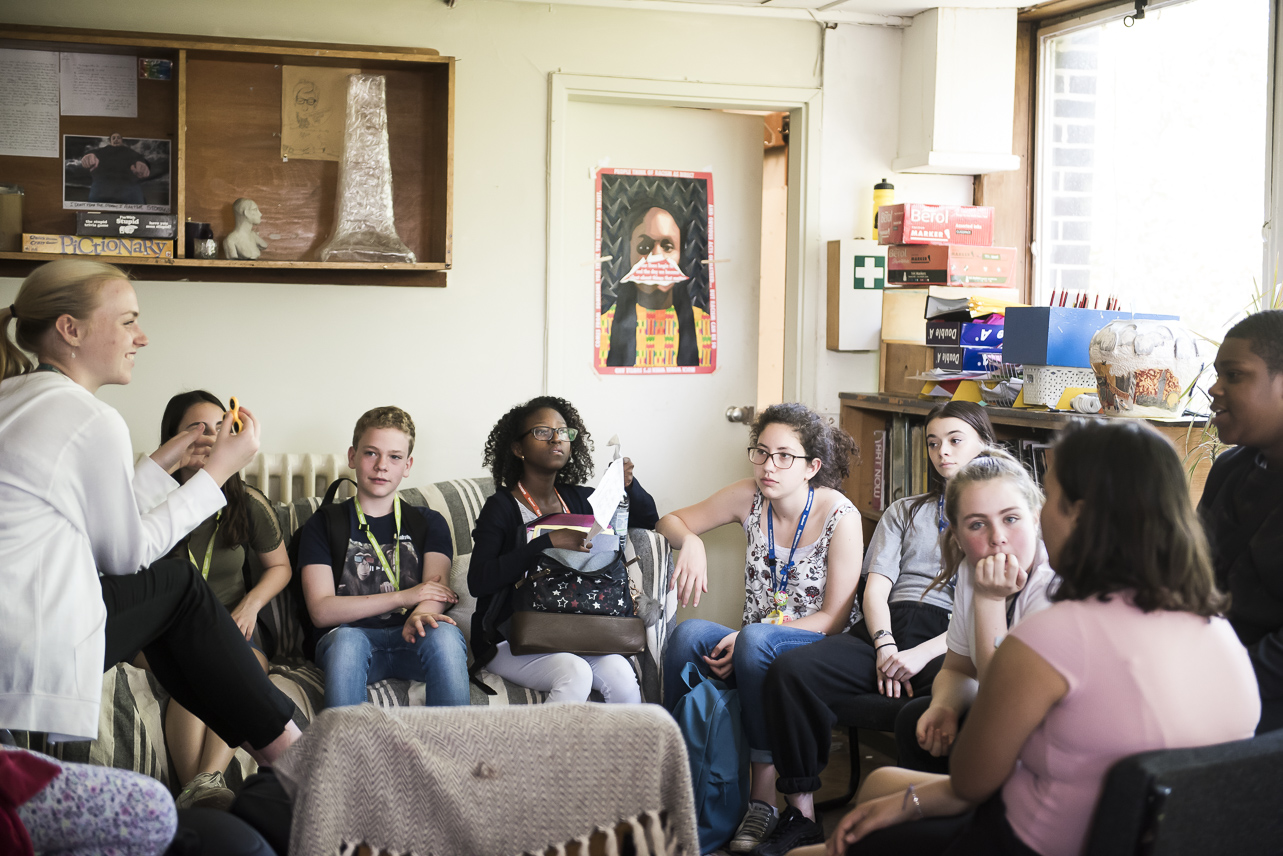 VT applies to the 20 minute tutor period each day apart from Wednesdays and lessons are organised in year groups by mixed ability or setting. One day a week is normally devoted to College assemblies. These may be staff led, but VT groups are encouraged to lead assemblies. On the other three days there is a set programme which includes reading, aspects of well-being and charity fund raising to give a few examples.
There are a total of sixty tutor groups each with four or five members of each year group from years 7 to 11 (typically 22 students per group). Sixth form students are also associated with tutor groups and lead some tutor group activities. Each group has a lead tutor and most have a co-tutor. Lead tutors are usually, but not always, teachers. Co-tutors may be teachers or non-teachers.
The Colleges
The 60 groups are arranged into groups of 10. The 10 groups comprise a College, thus there are six colleges:
Each has its own Head of College and a Deputy. The Heads of College are line managed by an Assistant Headteacher.
The Head of College
The Heads of College have overall responsibility for their College. This includes the management and leadership of the tutor team, the management of pastoral care, the monitoring of pupil progress and achievement and the development and establishment of the college's ethos.
College teams meet every half term. These meetings are used to develop the use of VT time and ensure consistency between tutor groups.