Lettings
We are fortunate at Fortismere to have some fantastic facilities for the enjoyment of students. We are lucky to be able to let out our premises to the community, during evenings, weekends and school holidays, so that others may also enjoy the space and to help raise funds for the school. Situated in the heart of Muswell Hill, the school is convenient for buses and London Underground (East Finchley Tube).
We have parking facilities but are keen to promote walking, cycling and public transport. Both outdoor and indoor facilities are hired by a wide range of organisations including sports and arts groups, residents' associations and community groups, at competitive rates. We have flexible options available so you can hire our spaces by the hour for one-off events or for regular block sessions.
Venues, Capacity and Cost
The following premises are available, subject to prior bookings:
| Venue | Capacity (People) | Cost Per Hour (from 01/04/21) |
| --- | --- | --- |
| North Wing Hall | 200-250 | £62 |
| South Wing Hall | 250-300 | £62 |
| Astroturf | 60 | £71 |
| Gym South Wing | 25 | £47 |
| Classrooms | 25 | £30 |
| Sports Hall | 50 | £63 |
| 4 Tennis Courts | 25 | £25 each |
| Basketball/Netball/Hard Court | | £25 |
| Sports Field (per pitch) (Football/Rugby/Cricket) | | £30 |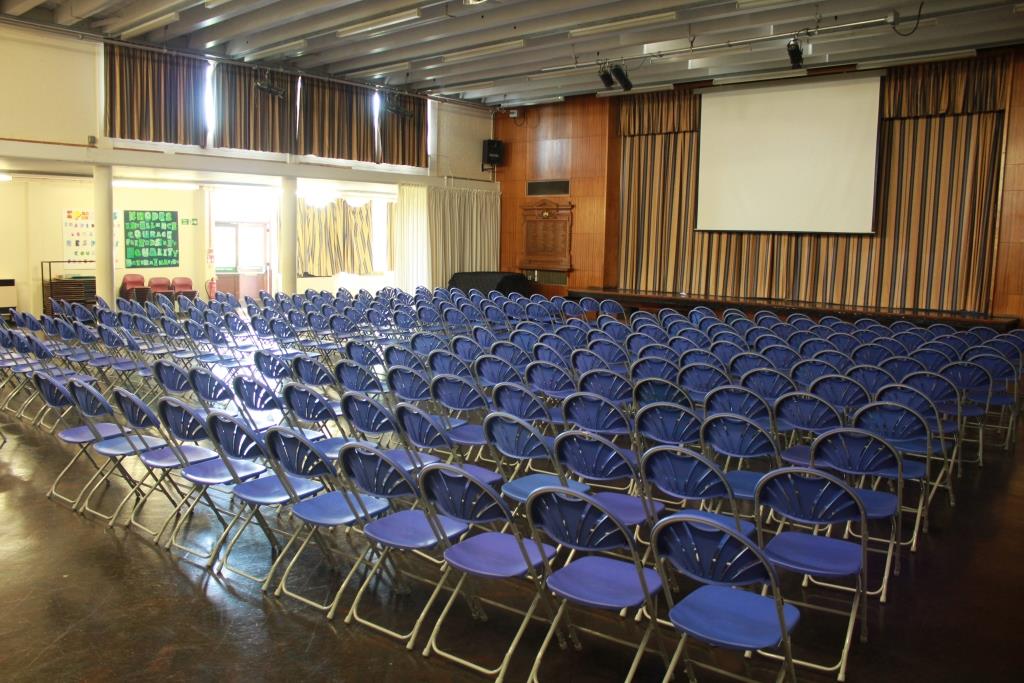 South Wing Hall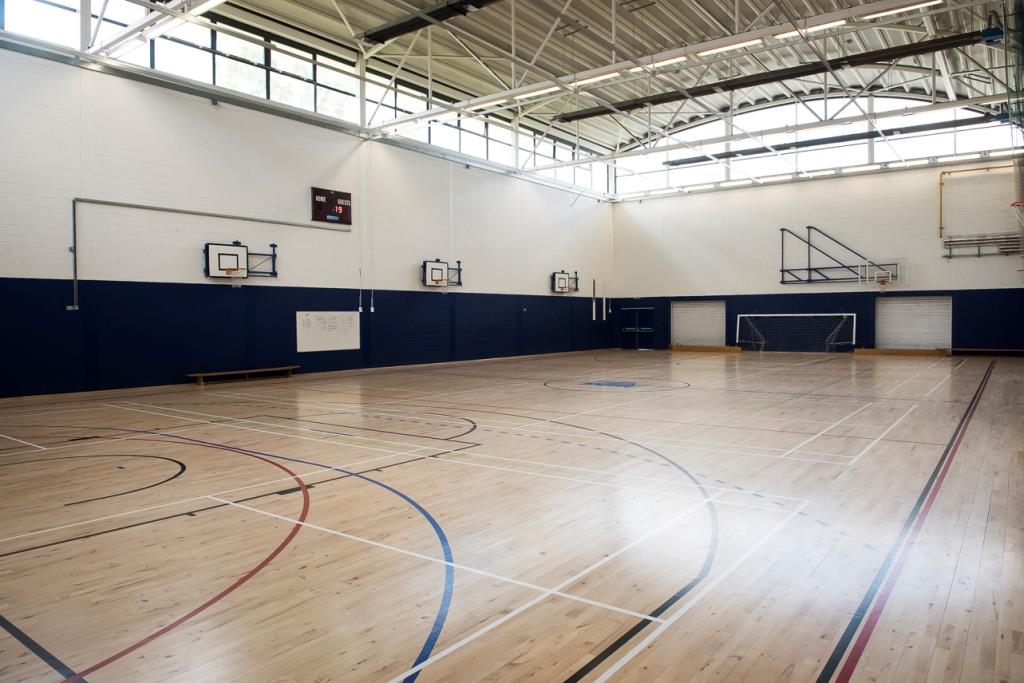 Sports Hall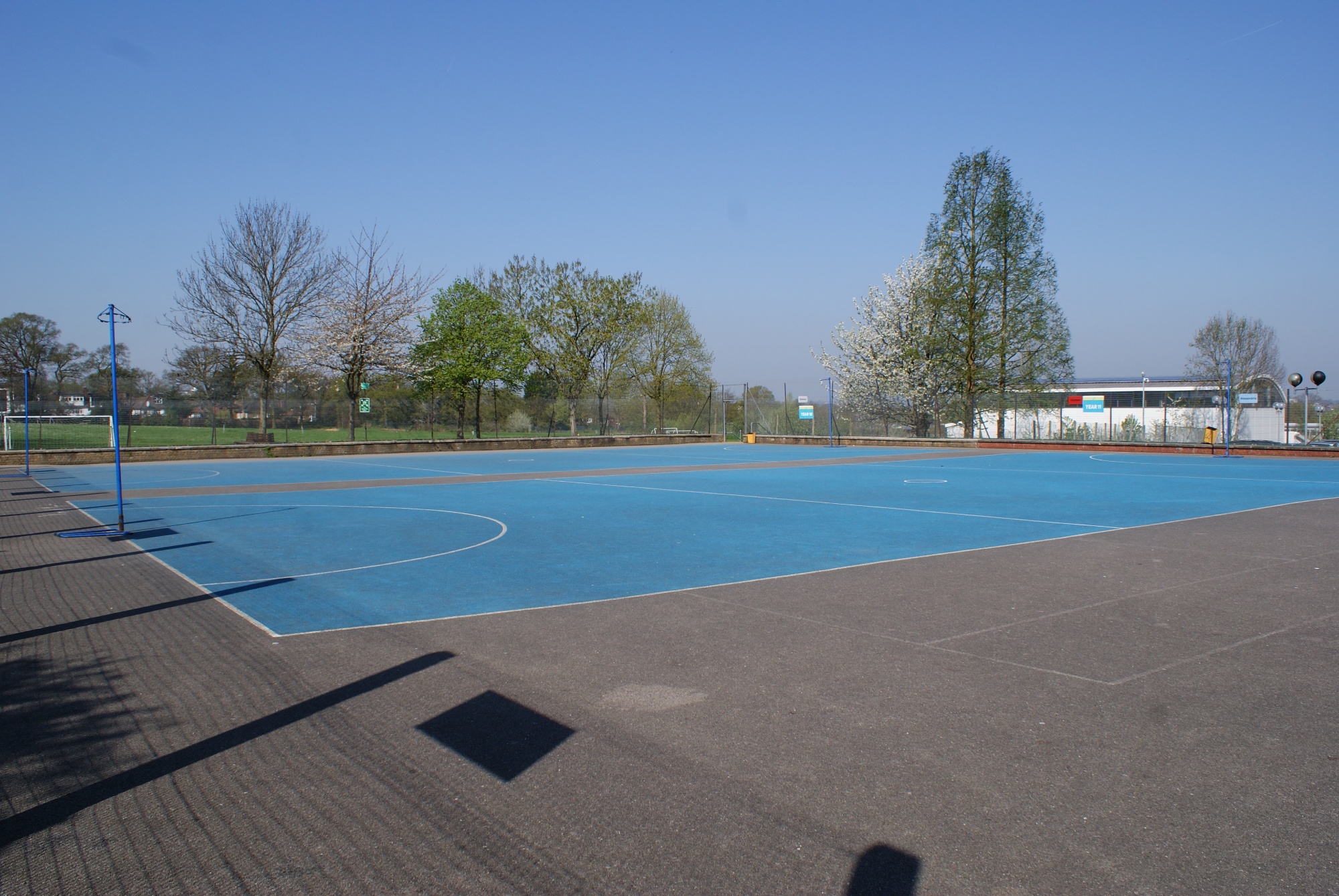 Hard Court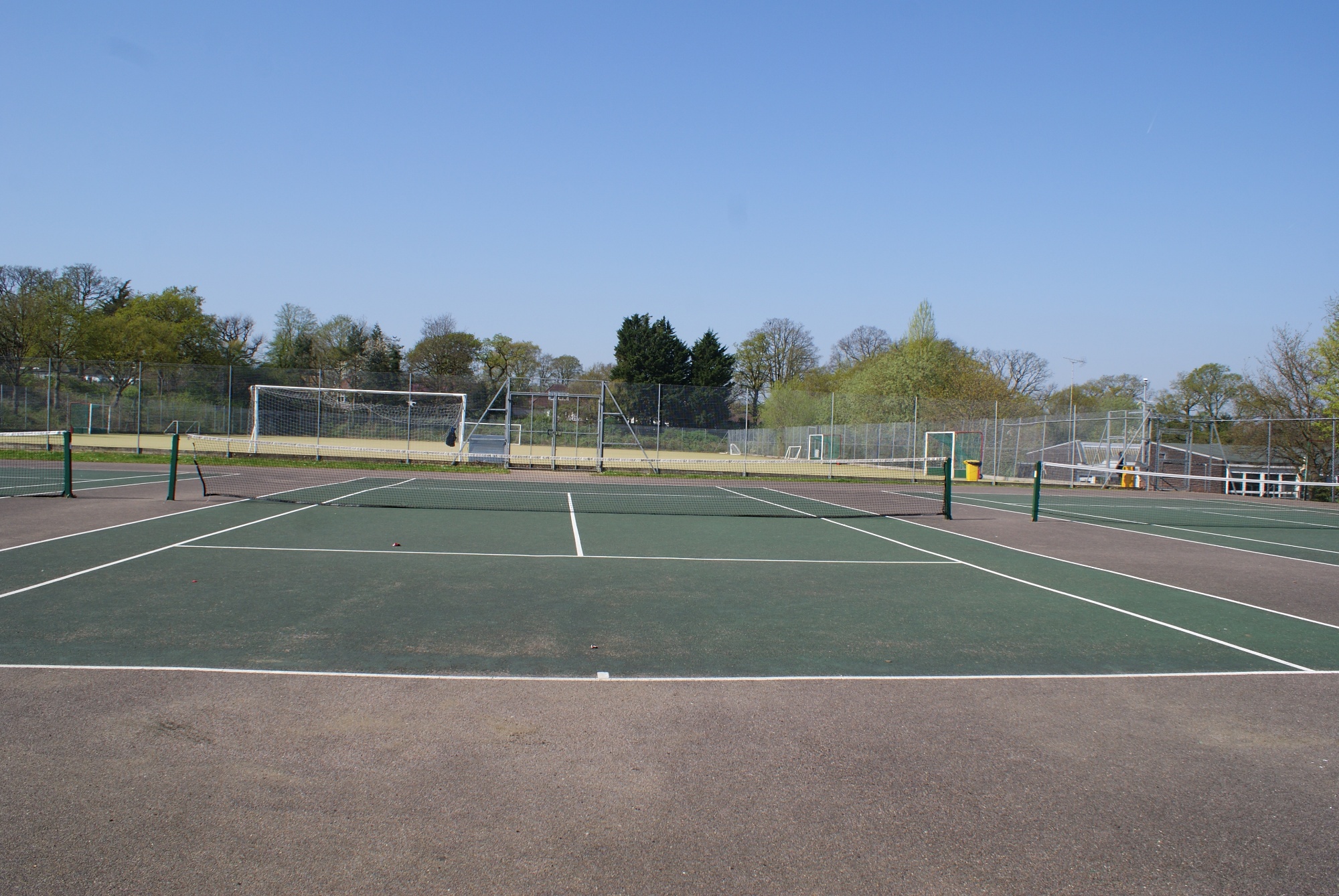 Tennis Court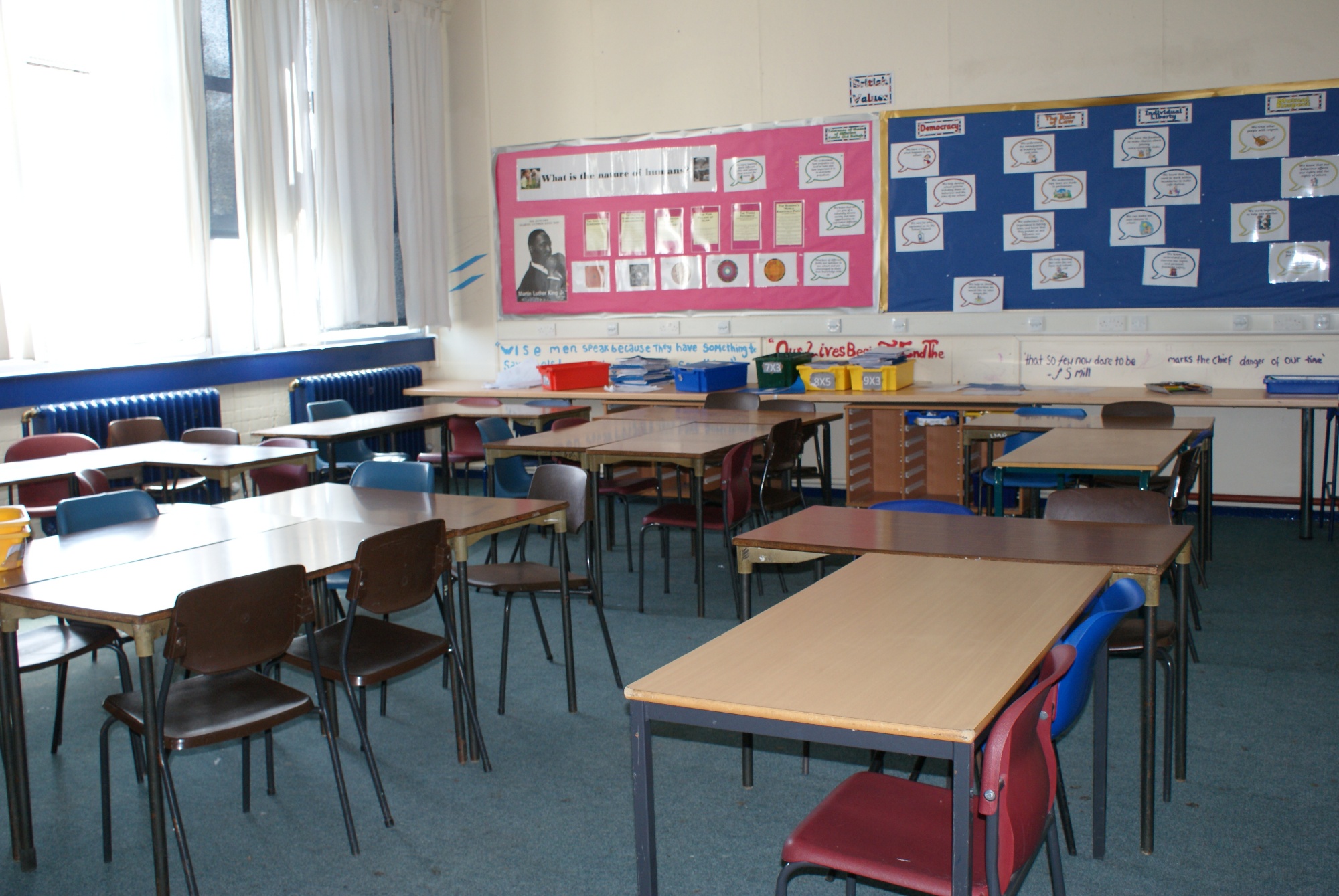 Classroom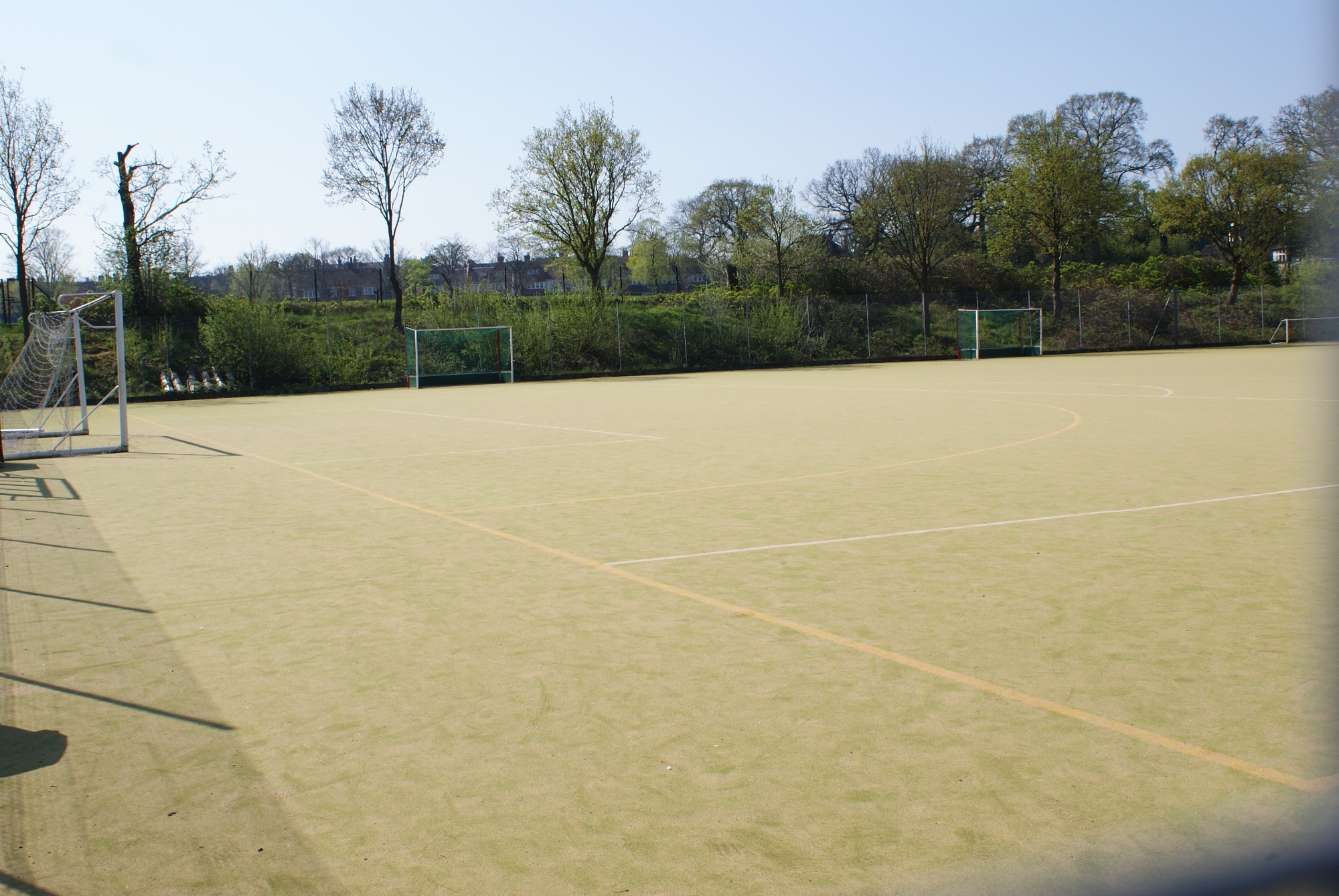 Astroturf
All premises are available to let at the following times:
Monday to Friday 7pm - 10pm during term-time
Saturdays and Sundays - 9am to 10pm
During the school holidays - 9am to 10pm (for at least 4 consecutive hours)
FAQs
Q: Will there be audio/visual equipment available (eg PA system, projectors, lighting, interactive boards etc)?
A: Unfortunately, we are not able to provide such equipment, but you are welcome to bring items with you, as long as they have been PAT-tested (see below).
Q: Can we use any kitchen facilities?
A: Unfortunately, we do not allow the use of our kitchens, but visitors may bring in their own catering from outside.
Q: Can we bring alcohol onto the premises?
A: If the alcohol is for private consumption, it is fine to bring it onto the premises, however, in order to sell it, you will need to apply to Haringey Council for a licence.
Q: Can we bring electrical equipment onto the premises (eg kettles, urns, DJ equipment, lighting etc)?
A: Yes, you are very welcome to bring any items onto the premises but they must have been PAT-tested and evidence of this will need to be shown to the Site Team before they can be used. The Site Team reserves the right to deny permission for use in the absence of suitable evidence.
Lettings Policy
The full Lettings Policy, including Terms and Conditions can be read here.
Health & Safety Policy
Our Health & Safety Policy can be read here
Enquiries and Bookings
If you are interested in booking any of our premises and need more information, please email lettings@fortismere.org.uk
If you would like to proceed with a booking, please send the following information to lettings@fortismere.org.uk:
Club/Event Name
Name of person responsible
Full contact details (address, phone number/s, email address)
Which facility you would like to book and when (date and time)
Our Lettings Team will then contact you and issue you with a short contract, including payment details. Once this has been signed and returned, the booking is confirmed.