Assessment, study skills and revision
study skills
Click here for information on study skills
Click here Year 11 Spring Revision 2020
Click here for the 2019 revision sessions schedule
Click here for advice for revision and exams
Assessment
New GCSEs were introduced by the Government and were sat for the first time in the summer of 2017. GCSEs are now graded on a scale from 1-9: grade 9 being the highest, grade 1 being the lowest. At KS3, Fortismere now uses the 1-9 grading system in line with the new grades at GCSE. This means that students will hear the same assessment language throughout Key Stages 3 and 4.
The table below shows how the new 1-9 grading compares to the old grading: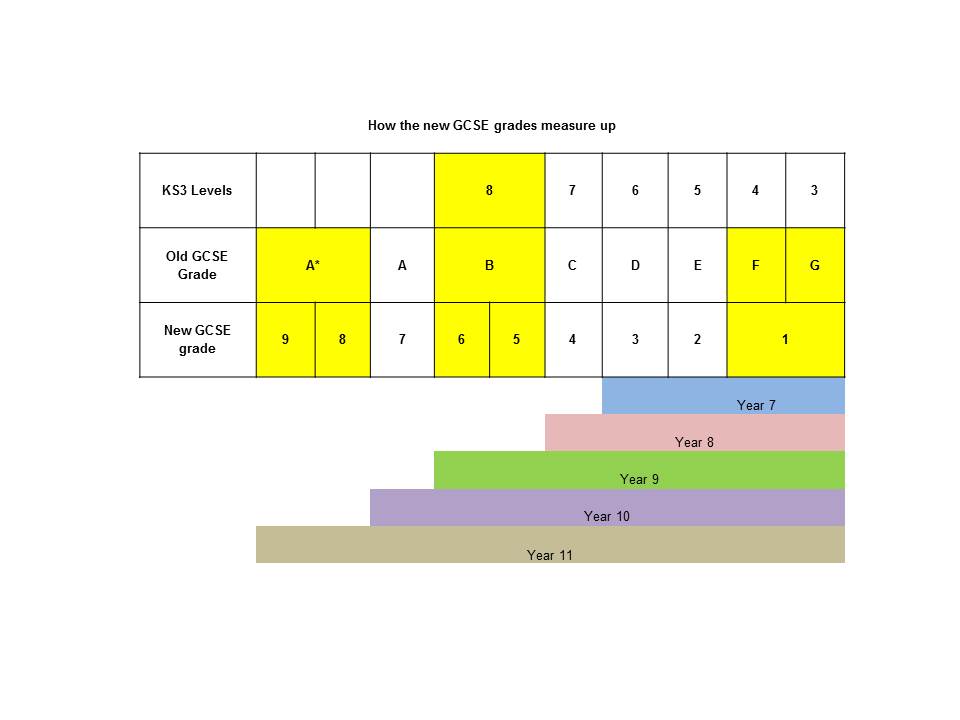 Departmental Grade Descriptors
Each Department has defined the skills that will be covered at each grade. Please click on the subject below for more information.