Author Visit: Helen Donohoe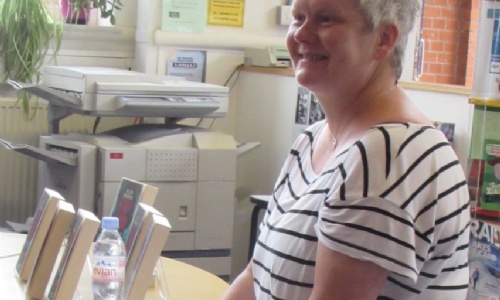 Year 8s and Year 9s meet author Helen Donohoe to discuss Ireland in the 1980s, amongst other things.
Helen Donohoe is the author of Birdy Flynn, an incredible novel set in the early '80s in Ireland. She came to talk to some Year 8s and Year 9s in the library on Monday 3rd July and was astounded at our students' knowledge of "cultural references". Who would have guessed that they would know so much about pound notes, the IRA, cassettes of UB40 and tank tops? We had a couple of excellent interactive sessions and Birdy Flynn looks set to be a powerful and popular addition to the library shelves.