Being inspired by Beano!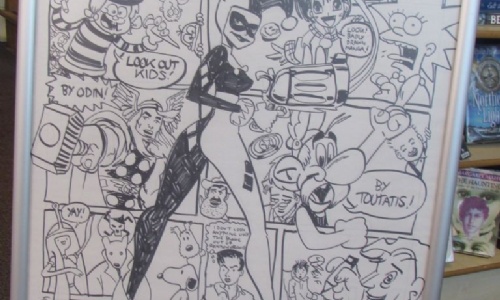 On Friday 30th June we were delighted to welcome back our old friend, Kev Sutherland to the library. Kev is a comedian and comic strip creator and has drawn for a huge variety of publications including Beano. Working together, art students produced some amazing cartoons!
Kev worked with two groups of Year 10 art students, proving to them that everyone can draw and everyone can create. Each child went away clutching their sides, a comic containing the class's artwork and a 30 second caricature of themselves. A wonderful day, packed with energy, which left us all exhausted in the library! We were also honoured to have Emma from Beano and Tom, who is the Senior Digital Content Editor at Beano Studios with us. They encouraged the students to work on character creation and asked that anything they produce be sent in for consideration, which is very exciting.