Philosophical Discussion with Prof AC Grayling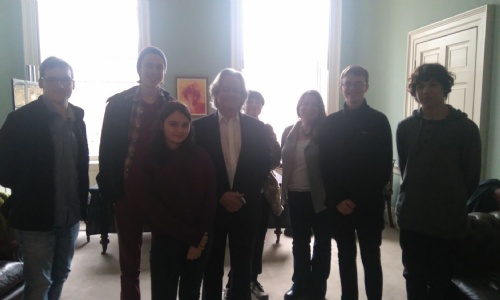 Sixth Form Philosophy students discuss the meaning of meaning and other things with renowned Master of the New College of the Humanities, Professor AC Grayling.
Year 12 and 13 Philosophy students spent Wednesday at The New College of the Humanities (NCH), a London university. The day was arranged exclusively for Fortismere – we were personally invited by Master of the College, Professor AC Grayling, in recognition of the department's continued success. The students attended two lectures and a seminar, and had the chance to quiz Professor Grayling on a number of topics, ranging from the existence of God to the meaning of meaning. He was particularly impressed by the challenging questions from Erika, Kafui, and Layla, and the College have invited us back next year to continue the debate!