Six Word Story Competition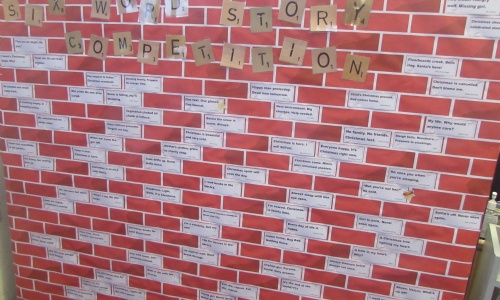 The Six Word Story Competition received lots of amazing entries and the winners have been announced!
We had a huge amount of entries for the library's Six Word Story competition and it was very difficult choosing winners. In the end, we picked six "stories" that seemed to have a beginning, middle and an end and made us think about the contents. We're sorry that they are not full of the joys of the festive season, but it seems that our students have dark little souls! Congratulations to the following, who have each received a signed copy of R J Palacio's Wonder as a prize.
Sledges skid. Ground gulps. Parents search. (Grace Chapman, N3)
"But you're not her," he said. (Aiya Brouk, P8)
Through the portal, there he was. (Oben Gray, O6)
It is true. I did it. (Layla Badalova, E5)
With its last breath came everything. (Spyridoula Kyriakopolou, P10)
One text. One glance. One funeral. (Lily Thompson, O8)