Celebrating Roald Dahl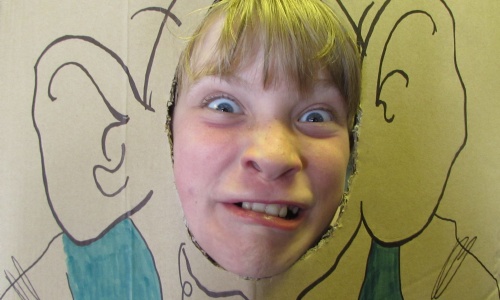 Year 7s enjoy celebrating Roald Dahl's 100th Birthday with a fantabulous party in the library!
On Tuesday 13th September our Year 7 students had a splendiferous time at the Roald Dahl Centenary party held in the library. They enjoyed (well, most enjoyed) frobscottle, they pinned the tail on Fantastic Mr Fox, they hunted for bugs in Mr Twit's spaghetti, they worked out what their Roald Dahl names would be and did crosswords and quizzes and crafty things. Huge thanks to the great team of Mrs Ward, Ms Ackerley, Ms Boswell, Ms Bhambra, Mr Dean and Ms Tibble, and a huge sorry to all those students who were on the waiting list – don't worry, we have lots of other things you'll be able to join in with over the next few years! The party-going beans can come and collect their BFG Me photos as a memento of the party which will be available from Thursday 22nd September.