Reading makes writing successful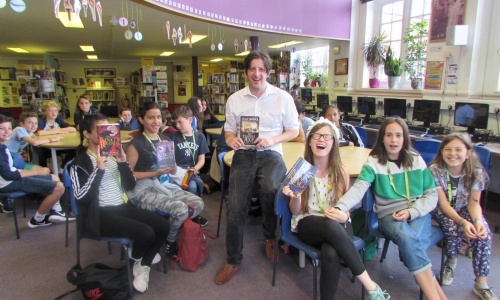 "The most useful tool for writing successfully is reading". Author, Philip Womack, tells Year 7s how he started out by writing a story in crayon on the wall (aged 4), and has ended up on the shortlist for the Haringey Children's Book Award this year!
Philip Womack, who visited the library on Monday 11th July, told Year 7 students about the Christmas Day when, aged 4, he wrote a cat/mouse story on the wall of the dining room in red crayon. Amazingly, his parents weren't best pleased and confiscated his presents for a while. He then wrote an 800 page story, printed on a dot matrix printer, about squirrels and pixies, and a couple of books whilst he was at law school. Philip took the students through his (myths and legends) inspirations and read from The Darkening Path trilogy to hushed audiences. The most useful tool for writing successfull, Philip said, is reading. And he's right!