A-Level Results: Best Ever!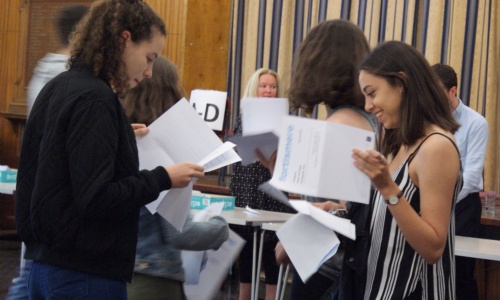 Fortismere's best ever A-Level results!! We are delighted to say that our Year 13 results are better than ever with 92% of grades at C and above, and 72% at B and above. In addition, Year 12 results were a fantastic 78% at C and above and 54% at B and above. Huge congratulations to all our sixth form students!
Our average point score per entry - in other words, our average grade per student - is B+ which is absolutely phenomenal. That level of average grade is normally only seen in the independent schools' sector, so, as a state comprehensive school, we are particularly delighted and very proud of our students and staff. At least 12 of our A-Level students are hoping to take up places at Oxford, Cambridge or medical school.