The Duke of Edinburgh's Award Scheme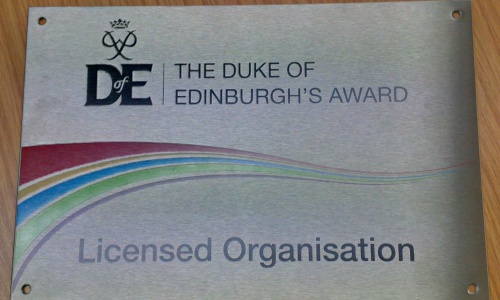 Fortismere receives a special plaque to recognise the amazing achievement of DoE students!
On 16th May, Mrs Glass represented students and staff at a reception hosted by the Duke of Edinburgh, and the Earl and Countess of Wessex. Held at Buckingham Palace, the event celebrated 60 years of the Duke of Edinburgh's Award Scheme, which sees young people undertaking a variety of challenges to secure bronze, silver and gold Awards. The PE Department at Fortismere has participated in the Scheme for many years. Mr Kay is the current co-ordinator, supporting many students through the various tasks required. It is a real honour to have been recognised in this way!