Festival of Music 8th-15th July 2023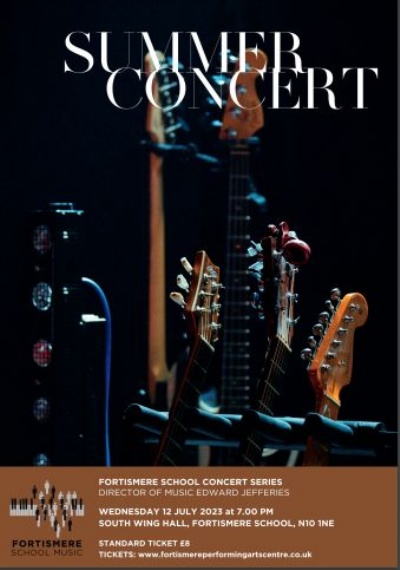 The Music Department is hosting a festival of music during the week starting 8th July 2023 with a series of events throughout the week
Fortismere Music Department is delighted to be hosting fifty visiting musicians from Markham College, Peru during the week of 8th July. This exciting festival of Music will include performances by various groups from both Fortismere and Markham College students at a series of events throughout the week.
The festival starts on Saturday 8th July with a Chamber concert at St Peter's Church in Muswell Hill followed on Sunday 9th July by performances from a variety of groups at the Fortismere Summer Fair.
Throughout the week our visitors will be performing to local primary schools as well as taking part in a concert on Wednesday 12th July at Fortismere which will feature a variety of music from across the world.
The week will end on Saturday 15th July with a concert at St Andrew's Church with a performance from the Fortismere Community Symphony Orchestra of works by Prokofiev Gregory, Dvorak and Gershwin.
I very much hope to see you there. Mr Ed Jefferies, Director of Music
Tickets for all events can be purchased from Fortismere Performing Arts Centre website and poster for all the concerts can be downloaded below.