Site Improvement Project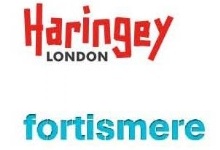 Fortismere and the London Borough of Haringey are exploring the possibility of developing the school site. For full briefing information and FAQs, please click on the photo above.
Introduction
Fortismere is a high achieving, dynamic, mixed foundation secondary school, and is highly regarded by the local Muswell Hill community that it serves. We have a strong focus on outstanding progress and attainment for all of our students, as well as cultural enrichment. It is our vision that the school will win hearts and minds through adding value to its students and staff.
Having been formed through the merger of three schools over the past 100 years, we are fortunate to occupy a large, spacious site. However, being made up of several separate buildings, all of differing ages, brings with it particular problems.
In recent years, as the school has developed and improved, the quality of some of the buildings has not kept pace. As a result, we have two canteens (one in North Wing and one in South Wing), neither of which is really fit for purpose, and the Sixth Form/LINC block in no way reflects the high quality of education on offer to young people from the local area.
In partnership with Haringey Council, the Governors of Fortismere have been discussing the options for making much-needed improvements to the site, and this briefing sets out the proposal.
Background
Fortismere's two canteens offer a wide variety of food and drink to some 1,200 students and 200 staff members every day. Given that students in years 7 to 11 are not allowed to leave the site between 8.30am and 3.20pm (unless for specific reasons), the ability to provide nutritious and appealing food on-site is essential. Currently, South Wing Canteen is housed in a portacabin with limited seating or wet-weather protection. North Wing Canteen is situated in the foyer and is also cramped.
Break-time lasts from 10am to 10.20am each day and lunchtime lasts from 12.25pm to 1.15pm. Ensuring that all students and staff have time to queue, select and eat their food during that time has become increasingly challenging. We are therefore exploring the possibility of commissioning a single purpose-built canteen to cater for all students and staff.
Concerns about the current Sixth Form/LINC block are more complex. The Sixth Form and LINC are housed in the oldest part of the site – a Victorian 3-storey building. In recent years, despite our best efforts to maintain the structure, it has started to deteriorate; the roof leaks, the sash windows are ill-fitting, the flooring is uneven and it is impossible to maintain an ambient temperature. Conversely, the educational standard of our Sixth Form goes from strength to strength (with 70% of students gaining A* to B grades at A Level in 2015), and the specialist support delivered by LINC is widely acknowledged. We cannot afford to rest on our laurels, however, and if we want to continue providing this quality of education, we need a building that reflects our vision.
Project Objectives
The key objectives of the project are:
· To contribute to high quality learner outcomes by replacing outdated and unsuitable sixth form accommodation
· To enhance the overall learning outcomes at the school by making improvements to facilities
· To replace current kitchen and dining facilities in the South Wing and explore the potential of combining existing North Wing dining facilities
· A new sixth form wing would aim to provide facilities to support up to 500 sixth form students
· To enable more Haringey young people to benefit from outstanding sixth form education within the borough, and, in particular, to create stronger links with schools in the east of the borough which do not have sixth forms
· To carry out all plans with the minimum of disruption so that the school can continue to focus on teaching and learning.
Project Plan
A Project Board will be established with representatives of the school and Local Authority. The Board will be responsible for monitoring and directing the appropriate design solution. The Project Manager will be the key conduit for all communication and decision-making.
The first stage in the process is to conduct a Feasibility Study. This will take 3 or 4 months and the priority will be to assess the Sixth Form building and canteens, with a view to exploring the best and affordable solution to meet our structural needs. Once the study has been completed, the school will undertake a formal consultation process.
Key stakeholders have been identified and will be engaged throughout the process via meetings, correspondence, email updates, newsletters, consultation meetings, press releases, and drop-in events, as appropriate. We are committed to:
· Encouraging participation from all stakeholders in the design development;
· Providing clear and concise information in a transparent way; and
· Maintaining the focus on the educational needs of young people.
Indicative timescales are noted below and will be dependent on the outcome of the Feasibility Study:
| | |
| --- | --- |
| Activity | Date |
| Feasibility Study | January to March 2016 |
| Consultation | May to October 2016 |
| Design & Contractor Tender Period | May 2016 to June 2017 |
| Construction Works | July 2017 to January 2019 |
| Completion | January 2019 |
Frequently Asked Questions can be found here.
We appreciate that you may have further questions that you want to ask us about the project and we welcome these. If this is the case please do contact us on this email address, communications@fortismere.org.uk. We will respond to all queries as soon as possible.