'Excellent A level results for Fortismere students'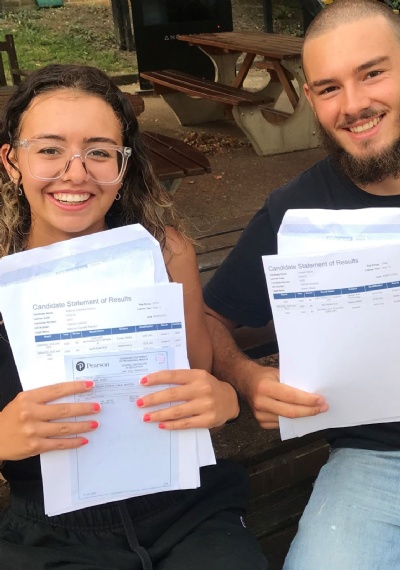 Following a sudden end to Year 13 teaching we are pleased to report that Fortismere Students are celebrating another year of outstanding results at A level having received their grades this morning . Fortismere has maintained exceptionally high standards again this year. 11% of the grades achieved were A* and 70% of the grades achieved by our students were at least B grade. The average grade received was a B grade overall.
These outcomes will ensure that our students are in a strong position to access their first choice of University and will be able to embark on a range of competitive courses.
This success comes at the end of two years of incredible hard work from our students and a period of extraordinary confusion. Throughout they have shown resilience and pragmatism and we are very proud of how they responded to the disruption in their final year of school education. Fortismere students have once again demonstrated they are committed, aspirational and ambitious and we are delighted that they will moving on now with qualifications that are reflective of their hard work.
While we are pleased with our overall outcomes, like every school we are looking very closely at individual results attained by our students. This will enable us to scrutinise the process OFQUAL has used to arrive at these results. We will be challenging outcomes with which we disagree.