Year 7 Waiting for Callback…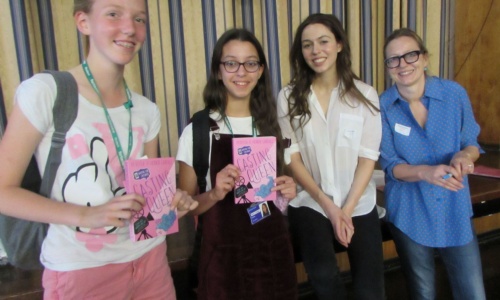 Our Year 7 Y band had a wonderful time with authors Perdita and Honor Cargill on Friday 6th July. Perdita is an ex-barrister and Honor is in her final year at Oxford University. This mother and daughter team kept our students captivated by talking about their writing process and how they can write collaboratively without fisticuffs (eg. "play to your strengths – Honor loves writing dialogue but can't spell because she's dyslexic"; "be kind in your criticism"). They gave the students lots of top tips for writing funny stories and answered all the students' questions in detail and with great humour. A real credit to the authors of the fantastic Waiting for Callback series – they entertained and inspired our students during the last period on a Friday!
Please enter some content for your news story here.