Geography Field Trip to Wales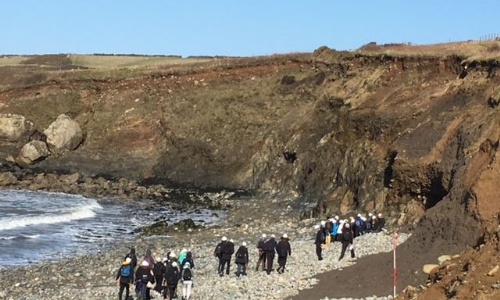 Year 12 Geographers work hard on their Field Trip to Wales.
Our Year 12 Geographers have been a real credit to the school this week while on their A-Level Geography Field Trip to Pembrokeshire, South Wales. They have been developing their field work skills by investigating the possible extend of ice cover in Pembrokshire by looking at glacial deposits and landforms on the beaches of Abermawr and Manorbier. They have also been investigating the varying perceptions of place in Milford Haven and Tenby.

Well done Year 12 on working so hard and being an absolute pleasure to take away.