Fortismere Music Centre Community Choir Concert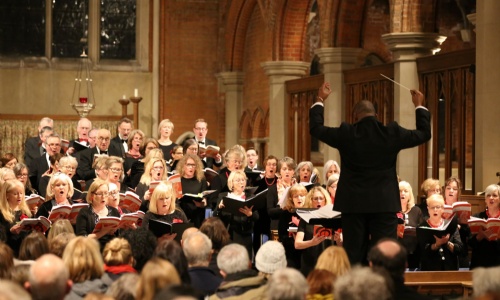 Fortismere Music Centre's Community Choir celebrates the festive season in style!
The Community Choir gave its Christmas concert last Saturday. They sang a selection of festive music (as well as some sublime motets by Bruckner and Poulenc) before inviting the audience to join in with all our favourite carols. It was a wonderful way to send out 2017, which has been a great year for the Music Centre, surrounded by the local community of parents, teachers, students and residents of Haringey. Thank you to all who came to sing – we're looking forward to seeing you all next year for Haydn's secular epic, The Seasons, performed in May.
To find our more, or join in with the choir, visit: www.fortismeremusiccentre.co.uk