National Cipher Challenge Finalists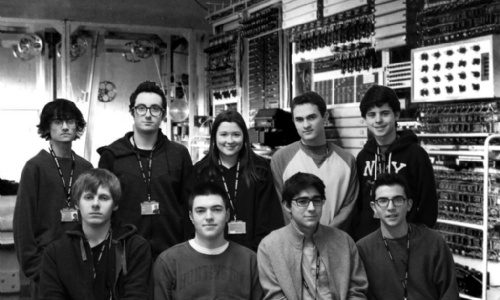 Fortismere students have reached the final round of the National Cipher Challenge!
Congratulations to the following students who have reached the final round of the National Cipher Challenge organised by the University of Southampton:
Adam Nash
Hannah Kennedy
JJ Style
Joey Gold
Josh Hudson
Korab Berisha
Louis Watson
Luca Seemungal
Max Clarke
Nathan Hardy
Robbie Buxton
Sam Poirier
Tom Larkin

The students have worked incredibly well as a team and their endeavours have been extremely pleasing to observe and support. The competition is structured as a series of encrypted messages which tell a story. This year the competitors will be trying to unravel the mystery of Rome's Lost Legion, which vanished in Northern Britain in 108 AD. The reason for their disappearance and the nature of the treasure they guarded has been lost for centuries. Now it is their job, alongside Harry, Jodie and Maryam, to uncover the truth.
Points are awarded for speed and accuracy (with accuracy more important) but students do not have to rush to download the first challenges immediately as they have a day or two in which they can still get top marks. In later challenges speed will become important, and the full schedule of marks is published on the Challenge pages so students can see how quickly they will need to get started in each round.
The final round opens on Thursday 14th December 2017.