An Authors for Grenfell Visit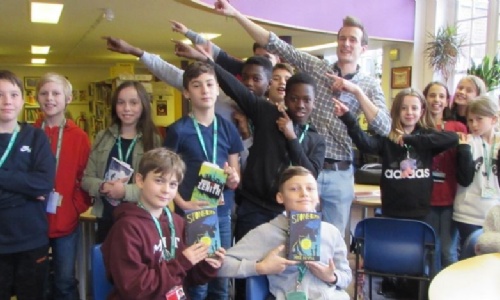 Author Mike Revell visits Fortismere as part of the 'Authors for Grenfell' project.
What an amazing day we had with author Mike Revell on Thursday 30th November. We "won" Mike in the Authors for Grenfell auction, and he travelled from Wales to talk to 6 Year 7 classes in return for a donation to the Grenfell disaster fund. Mike told the students how he wanted to be a wrestler or an American footballer and how reading was something he hated. Luckily Harry Potter changed all that and he decided he wanted to create books that he would have loved to read. A very generous man, a very inspirational, engaging and entertaining day.