Creighton School Alumni Event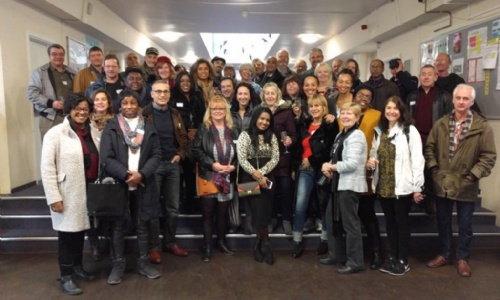 Creighton School Alumni return to celebrate the 50th Anniversary of the start of the school!
On 3rd December, forty-four ex-Creighton students returned to Fortismere for a special reunion tour to mark 50 years since the founding of Creighton School (which became Fortismere in the 1980s). Alumni enjoyed a search through the school's archives as well as visits to old classrooms and the staff room! It was a wonderful opportunity to reflect and reconnect.
We have been working hard to track down more alumni, so if you know of any, please ask them to contact Mrs Miriam Clark at: mclark@fortismere.org.uk
We will be organising more events in the future and would love to include as many ex-students as possible.