VEX Robotics Success!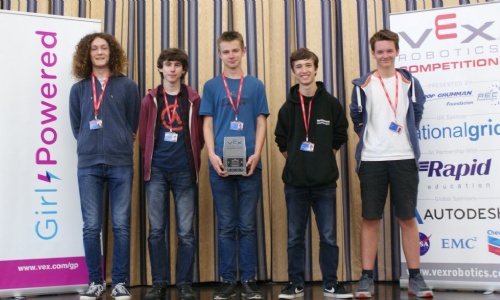 Fortismere's VEX Robotics team wins the regional competition to reach the National UK Final!
On Saturday 30th September 2017 two Fortismere Vex Robotics teams entered the first regional VEX EDR competition in the UK at the John Warner school in Hoddesdon. Over 20 teams had entered to complete for the two top places that would guarantee a place at the National UK final. I am extremely pleased to report that team 72477B Robbie Buxton, Sam Poirier and Tom Power were successful in both winning the regional event, securing the current top UK score and a place in the UK National Final!
If you're interested in Robotics, the club runs every lunchtime and Wednesdays after school in South Wing S35