Talking Copy with Sports Journalist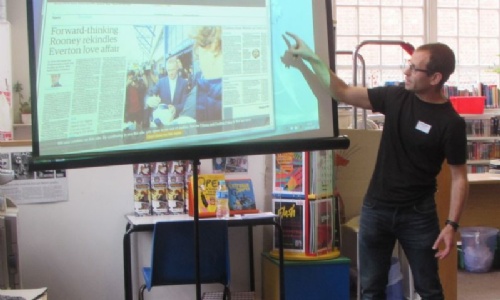 Students were excited to meet Jon Brodkin, Sports Journalist for the Guardian.
We were delighted to welcome Jon to the library on Tuesday 11th July when he inspired our Y12 media students, and classes from Years 9 and 8. He talked about his work, how copy is sent to the paper during sporting events, how a late goal or an evening fixture can alter what is in the paper you get and how what you see on the online edition is pared down to fit into the newspaper.