Sixth Form Student Leadership Team
Our student leadership team make a vital contribution to our school.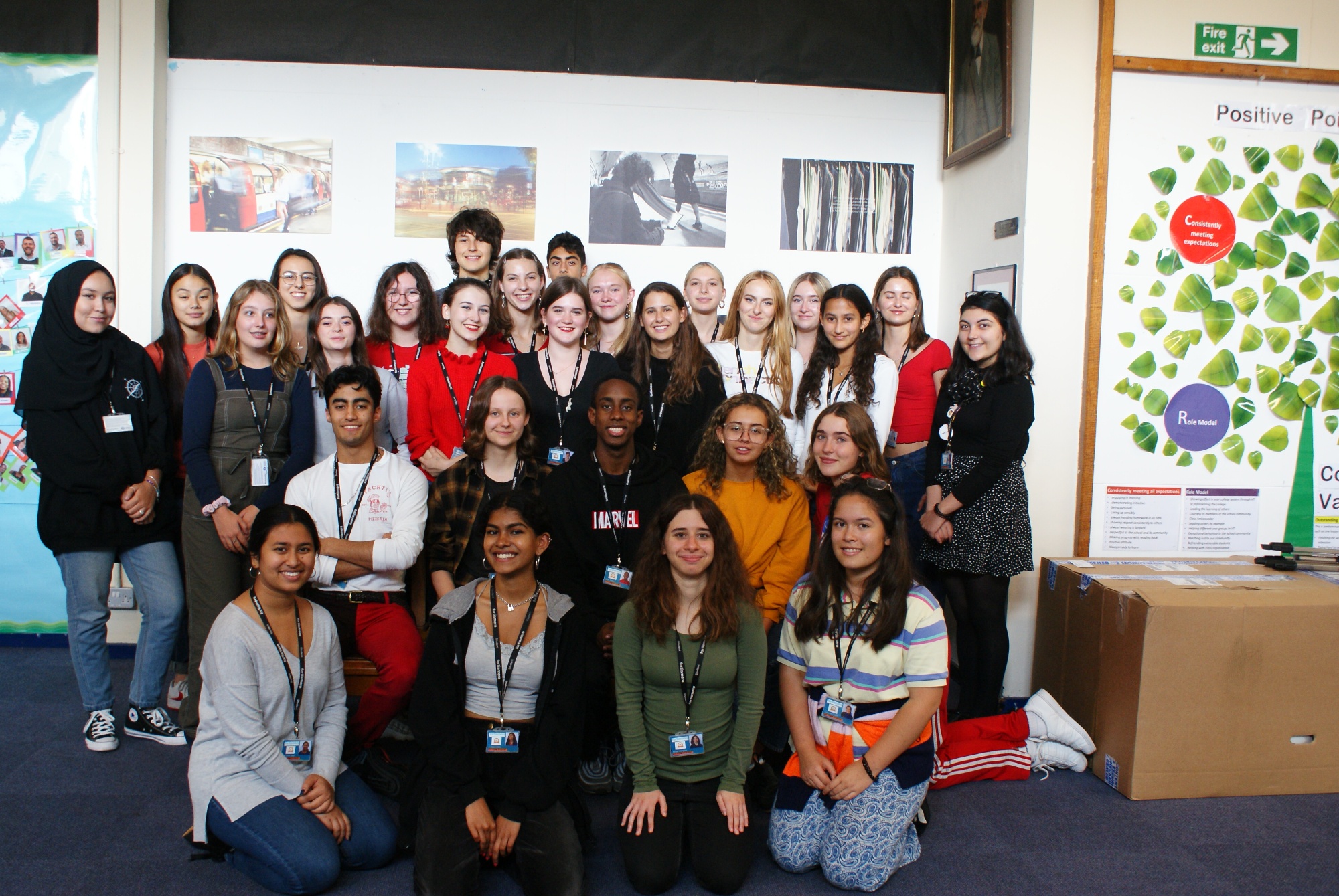 Our student leaders
Front row – from left to right: Anoushka Saha, Kavya Abeysundara, Abigail Wengrow and Catherine Osborn
Middle row – from left to right: Artemis Babazadeh-Gitiforoz (Deputy Head Student), Tallulah Knowles (Head Student), Dylan Tapper (Head Student), Kathryn Cassidy and Merle Aylott (Deputy Head Student).
Back row – from left to right: Asya Hamis, Armelle Ratcliffe, Lily Macleman, Niyusha Toosi, Grace Cronshaw, Maud Brown, Maina Flintham-Hjelde, Jake Jones, Sophia Staab, Ruby Geddes, Navid Aminnia, Izzy Butterworth, Hannah Hyman, Sophie Dutton, Lulu Betteridge, Kate Devey, Maya Sutton-Patel, Amy Neilson and Diyar Keyhanfar.
The team leads on lots of school-wide projects and represent the student voice within the school. They also lead assemblies and organise charity and competitive events for the school.
The team also leads six separate college teams and four separate groups of sixth form leaders focussing on equality, charity, Year 12 and KS3 and 4