Sixth Form Student Leadership Team
Our student leadership team make a vital contribution to our school.

Our Head Students: Imani Williams-Brown and Smit Kotak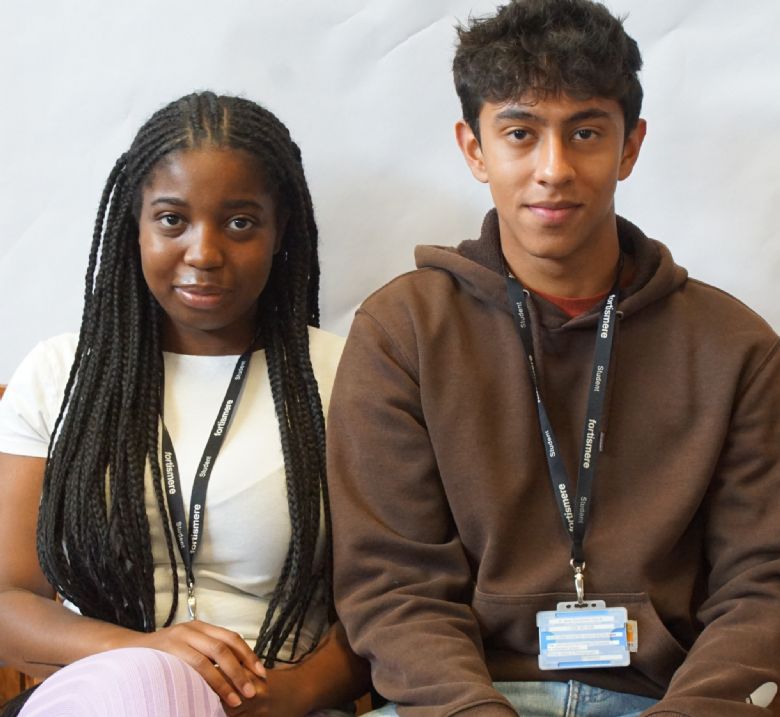 Head student Imani hopes to improve the transition to sixth form for students who are new to the school in year 12 and is passionate about widening the scope of the People of Colour Society (POC) to the lower year groups. She is studying History, Politics and Sociology and hopes to study Law at university.
Head student Smit is hoping to set up a mentoring scheme for year 13s to support year 12 students. He is studying biology, economics, maths and further maths and hopes to study Politics, Philosophy and Economics at university.
Deputy Head Students: Meera Needham-Hewavisenti & Marco Baschiera-Sabet (below)
Meera leads Med-Soc, Pride-Soc and Maths-Soc. She is studying A Levels in maths, further maths, biology and chemistry and is hoping to study Medicine at university. Marco is studying A Levels in maths, further maths, economics and physics and is hoping to study maths at university.