Our student leadership team make a vital contribution to our school.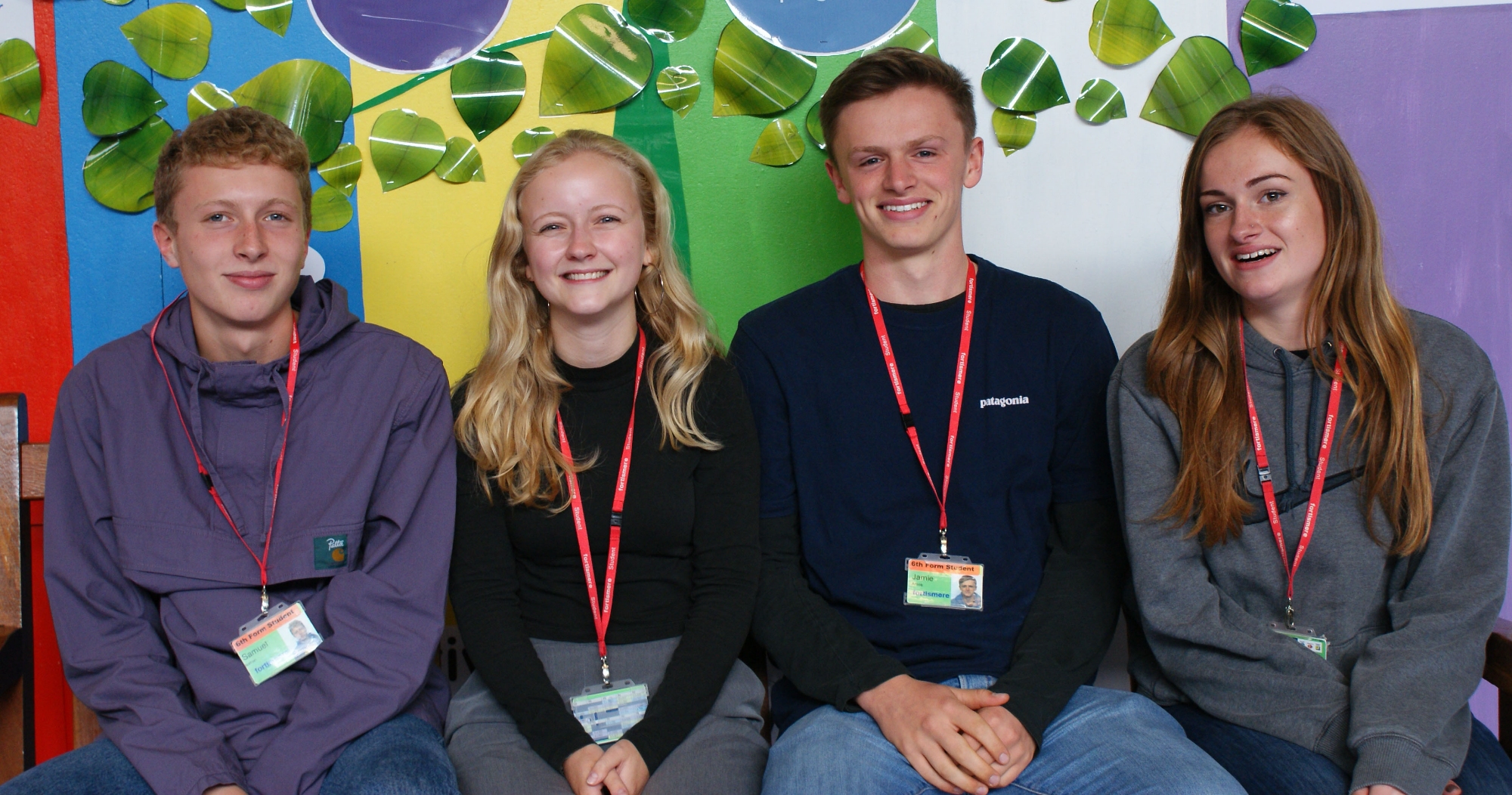 Our student leadership team are (from left to right):
Deputy Head Boy: Sam Nathan
Head Girl: Agnes Chapman-Wills
Head Boy: Jamie Amos
Deputy Head Girl: Emily Bleakley
The team leads on lots of school-wide projects and represent the student voice within the school. They also lead assemblies and organise charity and competitive events for the school.
The team also leads six separate college teams, our colleges are: Alexandria, Colosseum, Ephesus, Olympia, Petra and Rhodes.