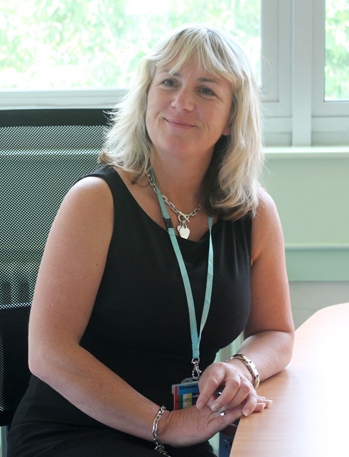 I come from a family of teachers. My maternal grandfather, great uncle, great aunt, father and mother all taught or led in schools and so it was almost inevitable that I too followed that path. However, it might have been a very different story because as a young child my ambitions were to be a vet, zookeeper and farmer; simultaneously if possible!
My own schooling was a mix of unconventional and traditional with my early years spent in a Steiner nursery school followed by primary education in the local village school and then on to an all-girls grammar school in the nearby town. From there I went on to study at Liverpool, Keele and London universities and and began my teaching career in Wandsworth, South west London back in 1990 where I got to grips with being a form tutor to a Year 9 group as well as teaching English, media and some drama to the full range of students in years 7 to 13.
I went on from there to cut my leadership 'teeth', in a range of secondary schools in both urban and rural settings. In February 2006 I fell into what could be described as an 'accidental' Headship when I was asked to take on the acting role at the then, Central Technology College in Gloucester. Central was an all-boys school, facing significant challenges, not least being placed in the Ofsted category 'Notice to improve' in March of that year. Welcome to Headship and the highest possible accountability stakes! Although facing this level of challenge just three weeks into my acting Head role was incredibly daunting, working with the staff, governors, parents/carers and students to turn the school around was exhilarating and I will never forget the generosity and warmth that I experienced during those years. By May 2007 the school had been transformed and was graded as 'Good' when Ofsted returned. We were the first school in the south west region to shift from an Ofsted category to 'Good' in less than two years. We were all over the moon.
My time as Head of Fortismere began in September 2010 as many of you will know and remember. Fortismere presented very different challenges and exciting opportunities and it still does! Back in 2010 our focus was to make the leap from 'Good' to 'Outstanding' so that students could experience the very best that a school could offer and not just for when Ofsted come calling. In November 2011 we were inspected and graded as 'Outstanding' which was a very proud moment for us all but of course the challenge remains to maintain the highest possible standards in all that we do.
I have also worked in a consultant capacity in a number of areas including a brief spell during 2008 in Bahrain which focussed on delivering training in whole school behaviour management strategies. This was delivered to ministry officials and a range of staff from secondary schools. In 2013 I undertook a secondment and worked for Haringey on a one day per week release to focus on school improvement across both primary and secondary phases. I am a very active member of the Secondary Heads group and for the second year, will be the Vice Chair for the group as well as the ASCL representative for Haringey.
Being a Headteacher is a real privilege and a role that I am passionate about. However, I do of course have another very important role as mum to my two daughters. Being a mum definitely keeps me in touch with the ups and downs of young people and I am indebted to both of them for their openness, support and for keeping my feet firmly on the ground if ever I try to be 'Headteacherish' at home!
As you can imagine, with a school as large as Fortismere, it can be difficult to see every parent/carer as much as I would wish. However, through my Senior Leadership Team, I am kept up-to-date on our students' progress, challenges and activities. I attend lots of school events (some of which are listed below), and I am always happy to meet parents/carers at those, so do please come and say hallo!
Specific enquiries should first be directed to your child's Tutor. Thereafter, you can also contact their Head of College and/or one of our Assistant Heads. To contact me, please email my PA on HeadsPA@fortismere.org.uk
I will be attending several school events over the coming weeks and hope to meet some of you there. More details to follow.